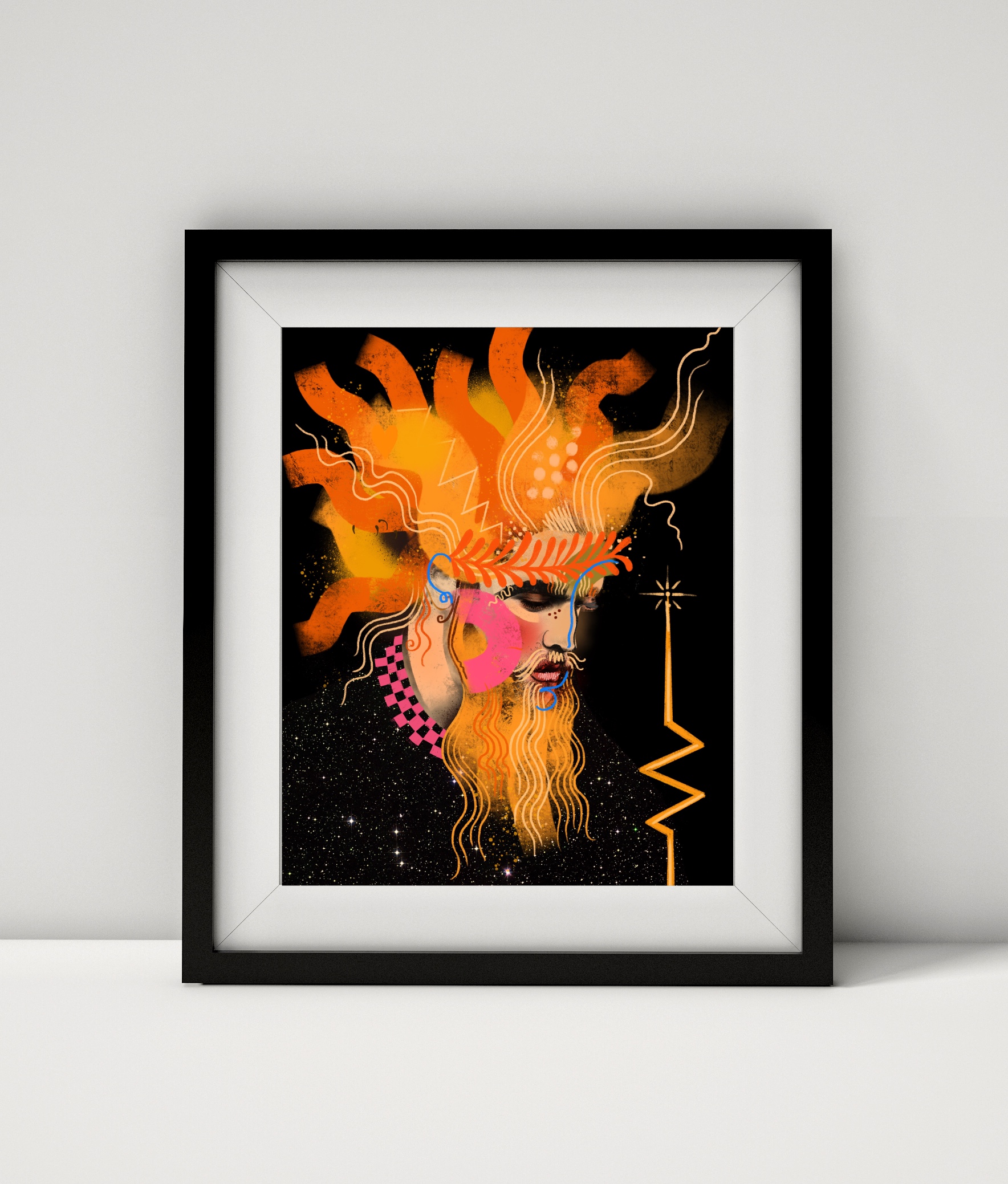 Zeus
Handfinished print of
'King of the Gods
One of the characters from the Mythologica book
Zeus,the father of Gods and Men, was the king of all Gods. His parents were the Titans, Cronus and Rhia. Zeus had to use all of his might to overthrow his father and beat off challenges to his authority from Gaia.But in the end, he became the permanent ruler of the universe.
Available in two sizes
Small 28cm x 34cm
Large 59cm x 71cm
Limited edition 1 of 50 signed and numbered by the artist.
Handfinished with gold leaf
This print comes unframed.
A gallery quality giclee print, professionally printed by myself (the artist) on 300gsm 100% cotton rag paper with waterbased UV resistant inks. These giclee prints are luxurious, and last a lifetime.
Your piece will be printed and shipped within 7 days. It will arrive safe in a hard cardboard tube.
(Extra Large prints available on request)
MYTHOLOGICA
An illustrated encyclopedia of Greek mythology like no other, Mythologica features startlingly beautiful and exquisitely otherworldly portraits of mythological characters in eye-popping colour from artist Victoria Topping and authoritative text from Classics scholar and Greek mythology expert Dr Stephen Kershaw. Available now in all good book stores worldwide